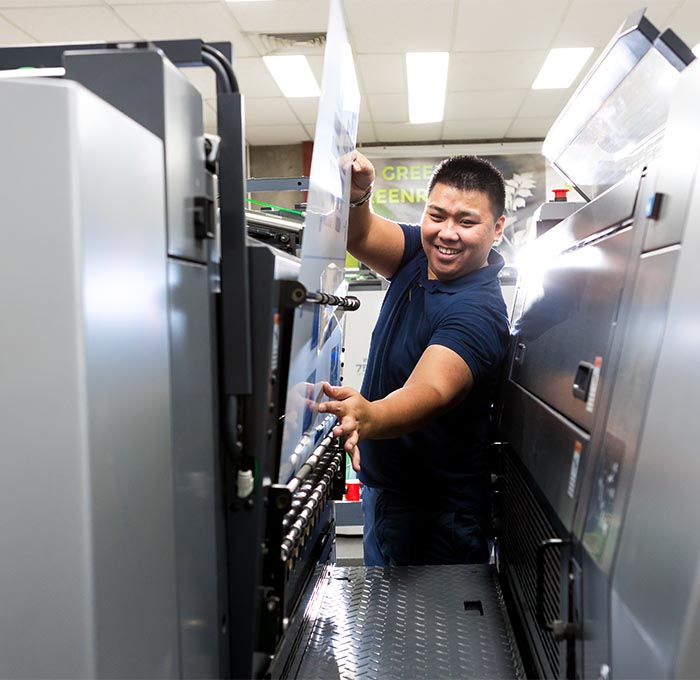 From Brochures and Booklets to Flyers and Folders
Since 1992, The Greenridge Group have supplied customers with high quality print material across a wide variety of product types.
We're fortunate enough to be one of Queensland's largest printing companies. We have multiple printing presses onsite, ideal for large scale projects capable of producing premium products with consistency and reliability. With our state-of-the-art printing technology, we can execute a wide range of print - no matter the colour, size, quantity, material or finish.
We also offer short-run printing using our high speed digital printing presses and can even help with the graphic design phase of your project.
To book your next printing project or to request a quote,
reach out to our expert team to get started.