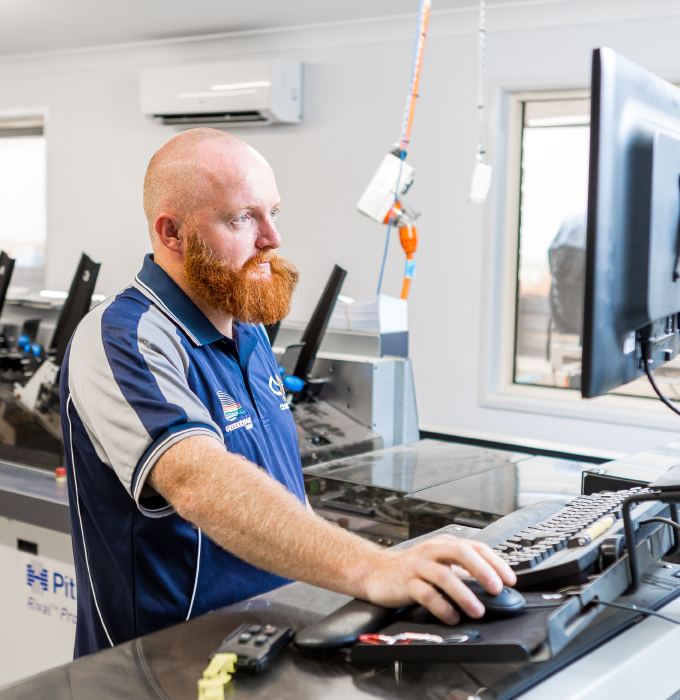 Providing secure data management and streamlined communication delivery
Greenridge Connect is an important part of our business aimed at providing a holistic solution to support customer communication and the next stage of printed collateral.

We assist clients by managing their communications in one location with a streamlined system to reduce costs, minimise double-handling and improve your customer service and customer's experience. We offer secure data management as well as packaging, mailing and distribution services.
We also specialise in a range of digital marketing solutions for establishing better communication with your customers. Our state-of-the-art systems feature seamless automation with high levels of personalisation capabilities to get your message across to the right audience more efficiently.
Delivering your message to customers quickly and efficiently

Printing collateral is only the start.
The Greenridge Group has the added ability to ensure your print is delivered directly to your database. Our intelligent software and machinery make light work of distributing your printed message.
Our range of Mailing services include:
Mail Insertion and Processing
We have the machinery onsite to quickly and precisely organise your mail ready for delivery. We also offer Poly Bagging services to easily bundle your mail. Ask our team how you can maximise on time with this service.

Distribution
We work hand in hand with Australia Post to ensure your packages and mail are delivered to your customers in a timely manner.

Parcels and Packaging
Does your business deal with multiple or frequent orders? Outsource your packing needs to our expert hand assembly team to prepare your orders, liaise with Australia Post and save you time.

Database management and Cleansing
Do you need someone to organise the chaos of your customer lists or create a database of customers to personalise communications? We can take care of that too!
Learn more about Greenridge Connect and find out more about consolidating your print and distribution services

Visit the Greenridge Connect website